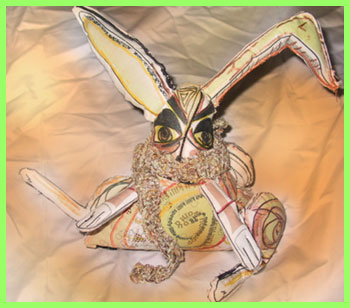 This is Harold the Hare.
He's getting over a bad cold and a bad attitude.
He promises to behave if you take him home.
Harold was digitally designed then printed on white muslin.
He was then embellished with dye pens and hand embroidery. His scarf is hand knit.
His belly and back are decorated with stilted sayings that tie his "bunniness" in with pop culture
$125, shipping included.
next